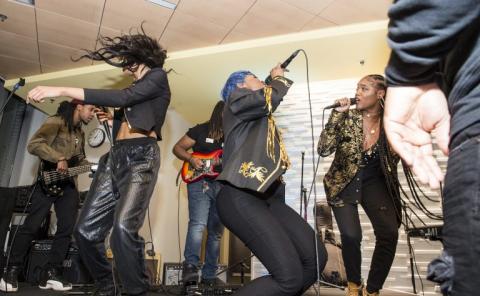 Spring Garden Records featured on WXPN's The Key
The Spring Garden Records launch has been featured on WXPN's The Key.  The article, written by Philadelphia's own John Morrison, contains interviews with label director and Community College of Philadelphia music department head, Paul Geissinger, as well as label artists Amari and Aviance.  Check out the article here.
Morrison pretty much sums up what the label is all about, saying, "Spring Garden Records doesn't propose itself as the cure for what our city's music scene lacks but it does provide our community with a space to use their skill and education in the mission to create good music."