Philly Cheese Quake Ep. 2 - Lorenzo's with Barney Cortez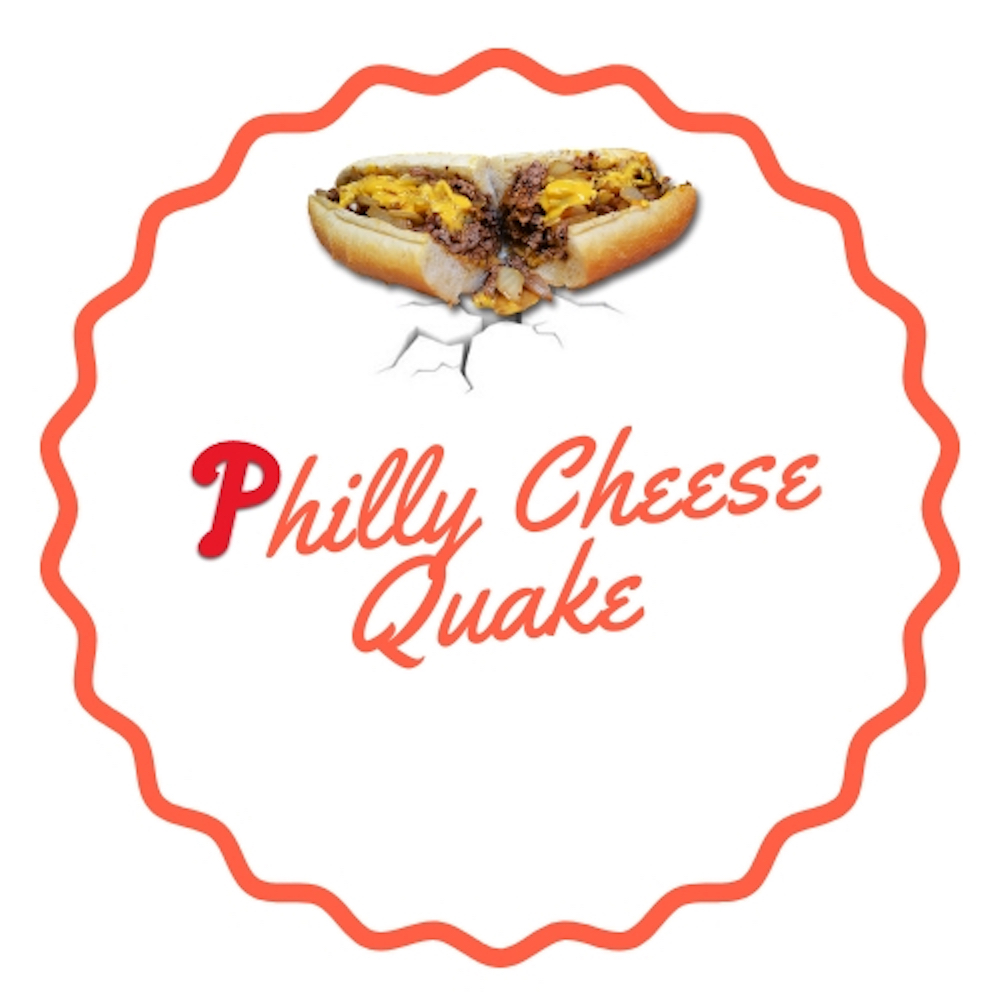 By James Sauppe aka RVLVR
Welcome to Philly Cheese Quake, where we grab a cheesesteak (and other cheesy jawns) at one of the the city's many cheesesteak gems with different Philly musicians each month! For episode 2 of PCQ we headed to the famous Lorenzo's on the Italian Market with South Philly's favorite son, Barney McKenna aka Barney Cortez.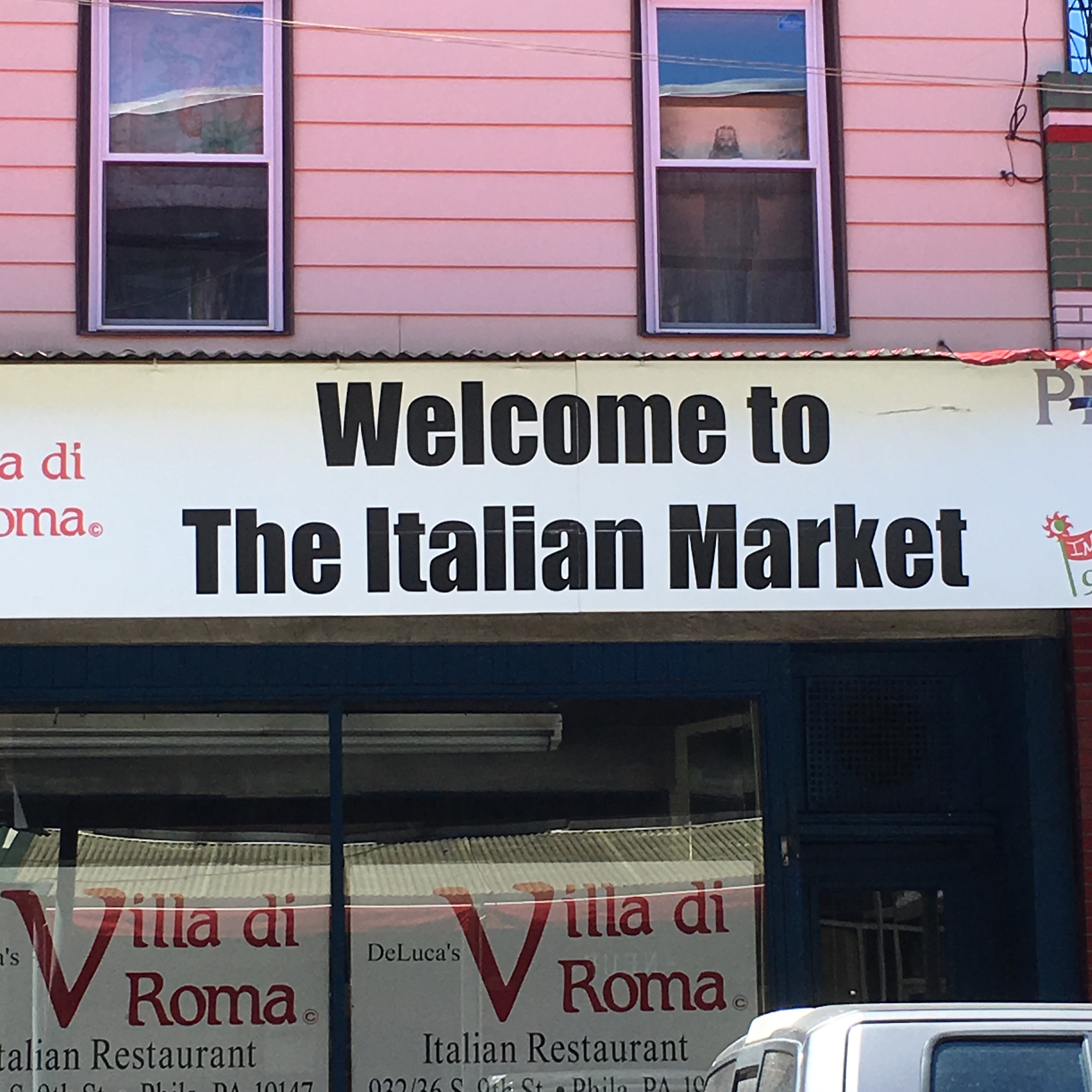 Barney can often be found all over Philly (and the world) playing guitar in numerous projects, but his new solo project, Barney Cortez, truly showcases his remarkable songwriting abilities and seamless ease of genre flux. A Barnes record can segue from a strumming acoustic love song to an aggressive  hard rock anthem to a funky Prince-inspired glam thang. The son of a music journalist and poet, McKenna's musical upbringing was eclectic, to say the least, aspects which his new Barney Cortez project certainly embodies. Be sure to check out his amazing new single, Drink Hard.
Initially, we set out to get cheesy at George's, which is right next door to Lorenzo's on 9th and Christian Streets (owned by Lorenzo's brother), but they were closed for renovations so we settled for the next best thing. As we sat down at this iconic Philly spot, ice cream truck jingles filled the air, as well as the sweet summer smells of donuts, human urine, rotting fish, and piping hot, dumpster trash.
THE ORDER:
Barnes: Roast Pork with onions and Broccoli Rabe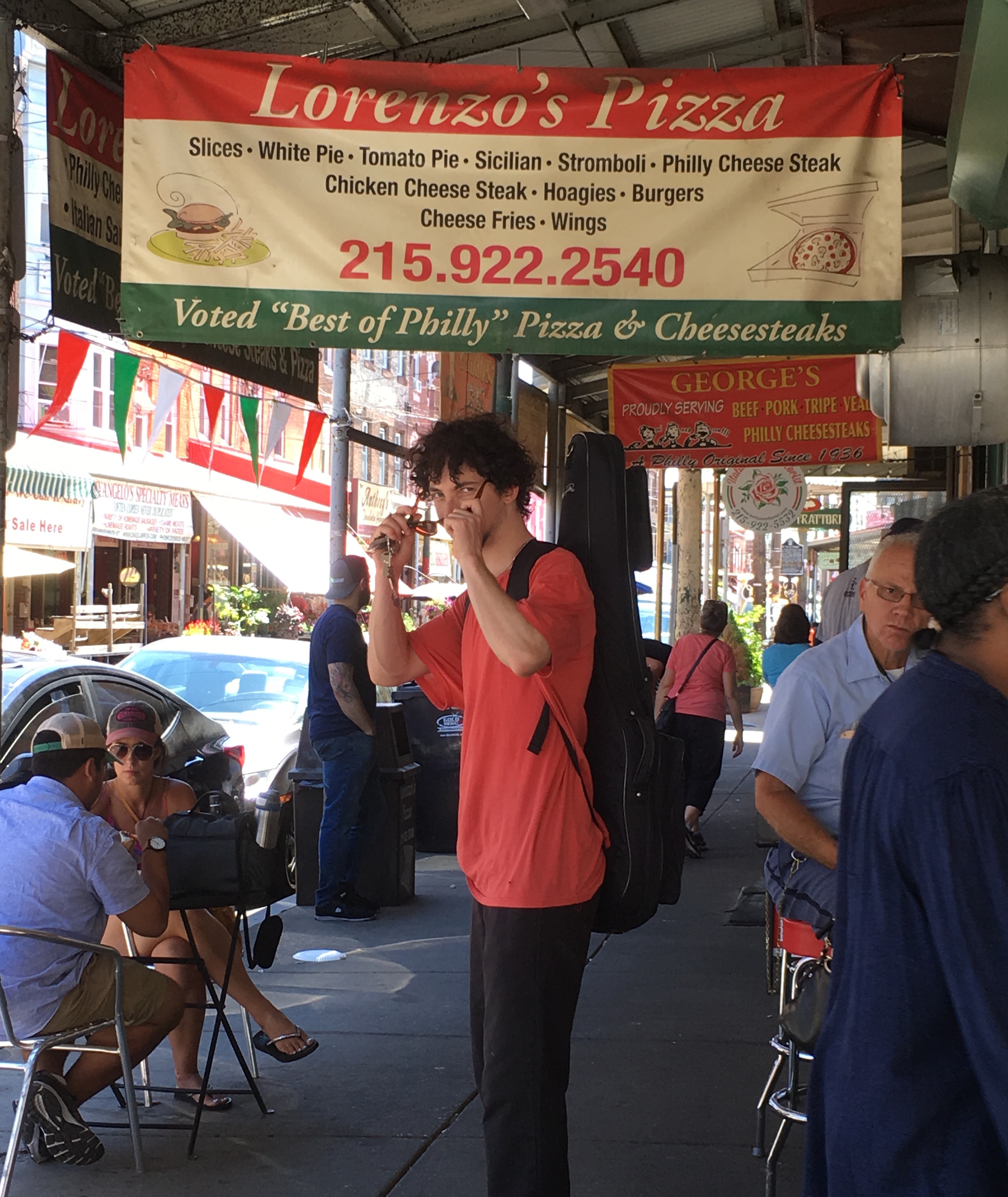 PCQ: Cheesesteak with Fried Onions and Whiz
How did you initially become interested in music?
Barney: My Dad is a writer and one of his main gigs when I was a kid was writing album reviews. So he got pretty much every new album as they came out… Pixies, Tom Waits, Green Day, Peter Gabriel, Stone Temple Pilots, reissued & remastered stuff, etc. A lot of hip hop, too. Tupac, Public Enemy… my Dad loved Public Enemy! He has an insane CD and record collection. So he was writing record reviews for the Atlantic City Press, and they just sent us demos every single day.
It's funny that you mention Green Day because I think one of your newer songs has a Green Day influence for sure. "Recovery Mode."
B: Oh yeah, totally! I was also vibing on Frank Black when I wrote that song, a solo album called Teenager of the Year. It's an amazing album. Anyway, he's very free with his writing, so some of his riffs will be in no particular time signature. They're not strict to 4/4 like most punk bands. But I think a lot of the great songwriters do that, like there will be a measure of 2/4 here and there… Bowie did that a lot, The Beatles, Simon and Garfunkel… it's just good songwriting and keeps things interesting and unique.
Absolutely. So your Dad was a music journalist, and if I remember correctly, your Mom is a poet? Is that right?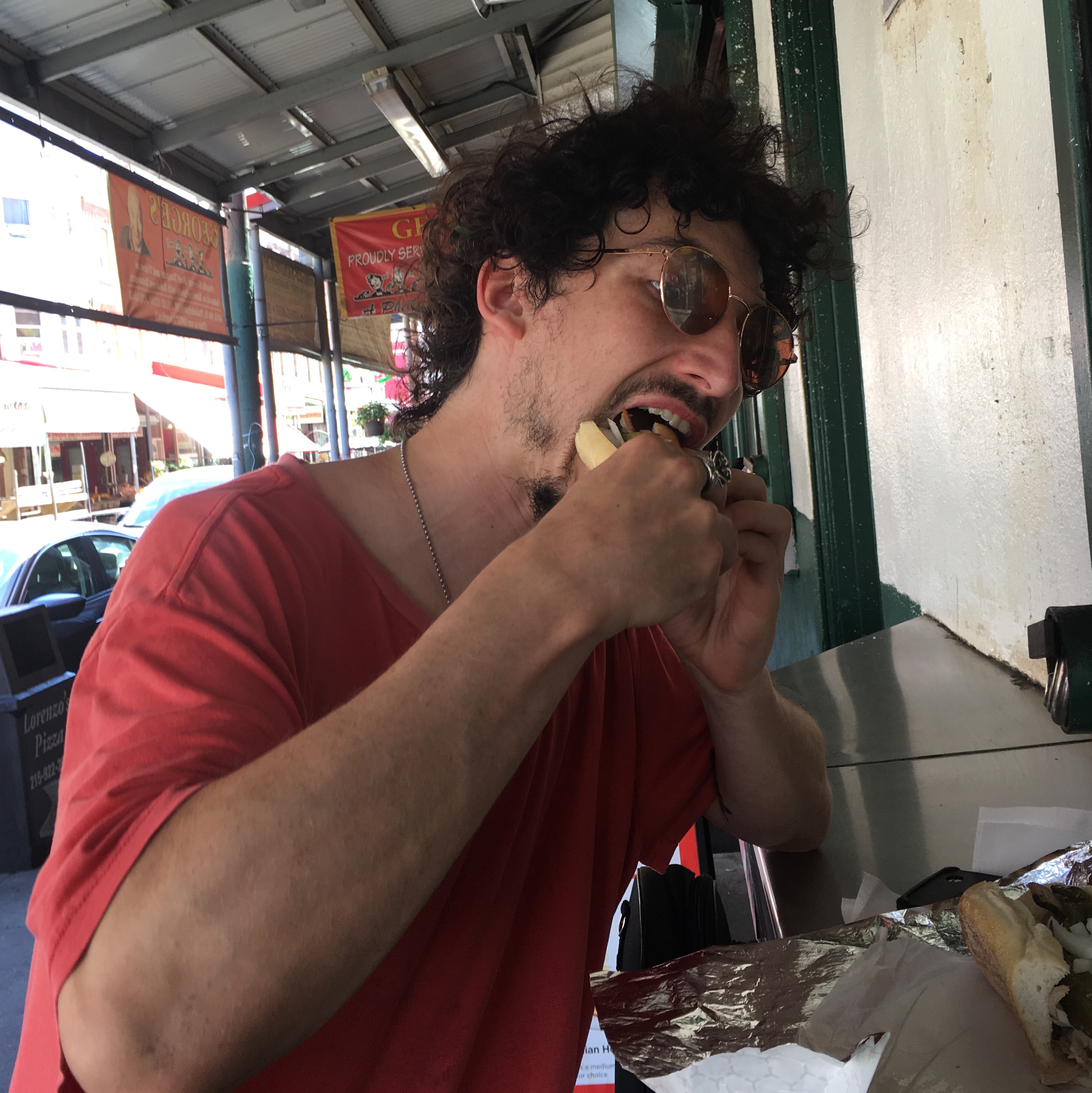 Yup, she did cartoons, too!
That's something I find interesting because when I listen to your songs and focus on the lyrics, it's not just good poetry, but there's a definite storytelling aspect to it, which I figured you probably get from her.
Yeah, definitely. It was both of them, really. My Dad had every Bob Dylan record and when I was like eleven, I had this little boombox and I would always play the Freewheelin Bob Dylan… and it blew my mind because I realized that he went beyond telling a story… his lyrics are on all these different levels.. A lot historical references, biblical references as well as political. When I'd hear music that's always written from a first person perspective I realized it was kinda limiting.
You're always playing around in different bands, but this past year you put out your first Barney Cortez record, Born To Dive, and since then you've been steadily releasing music. Your last one, Sun of the City, you recorded with our old friend, Nick Bockrath (Cage the Elephant) and his fiance Katie Schecter. You go way back with Nick… you've played in a ton of different projects with him throughout the years… What was it like working and reconnecting with him again now that he's based out of Nashville?
Thanks man, I actually want to re-cut it. It turned out great, but I really think I could do a better performance of it. I also wrote it very quickly. They were in Nashville and I was in Philly when we recorded it…  we were emailing each other stems back and forth, stuff like that, so I want to redo it with all of us in the studio together. But yeah, Nick's getting so good at pedal steel. I seriously think all of my new music… yeah, I want pedal steel on it (laughs). Nick… he's that guy on speed dial (laughs again)!
You have speed dial? Stop living in '99.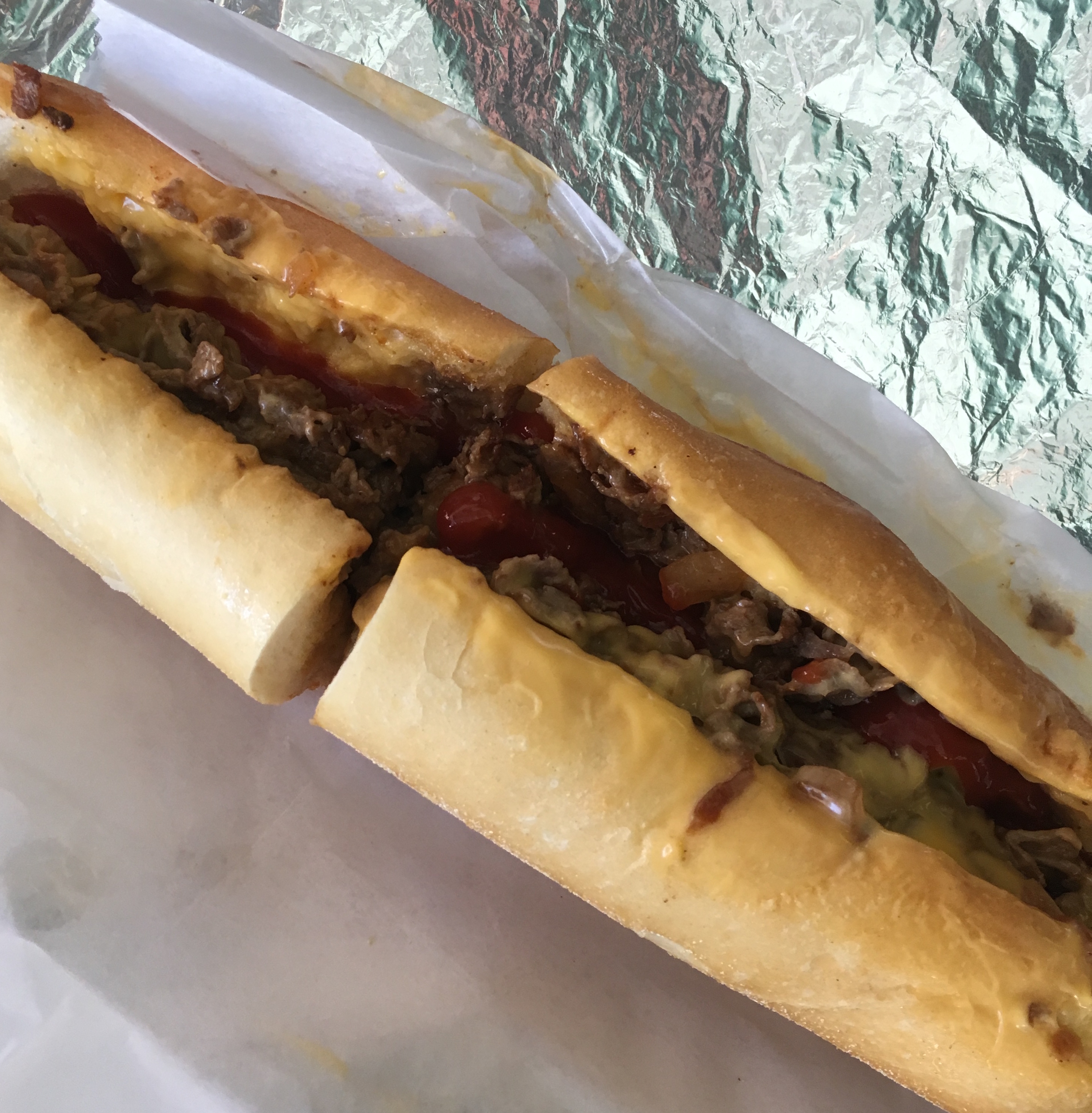 That song is actually about Los Angeles. When I lived there, I'd just walk around downtown LA and it's a really weird place. There will be like five block stretches of junky camps, people just living down and out. Then there will just be this main drag with all these fancy restaurants and shops. There's a lot of diversity. I used to write everything that happened to me there in a journal, a lot of it turned into music.
Do you have a specific approach to songwriting?
I actually write the song titles first, it's weird. Then I just develop the titles into seemingly random word play, then sort of develop it into a song with a specific subject and then obviously put music to it.
When you're not making music, what do you do?
I honestly just love riding my bike around with no agenda. Having no plans or obligations is one of my favorite pleasures. I hate having a car so I just ride my bike around the city, throw my guitar on my back and ride around and see my friends, whatever.
The Quake-o-meter (a scale of 1 to 215)
Barnes: 200 / 215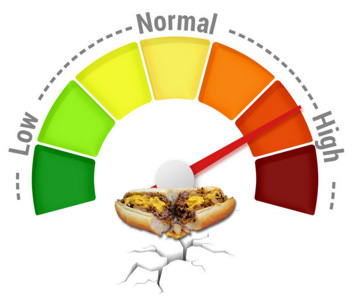 PCQ: 199 / 215
Final Grade=  91%  
"Yo, I grew up here and this city sucks. Just kidding. This is home" ~Barnes